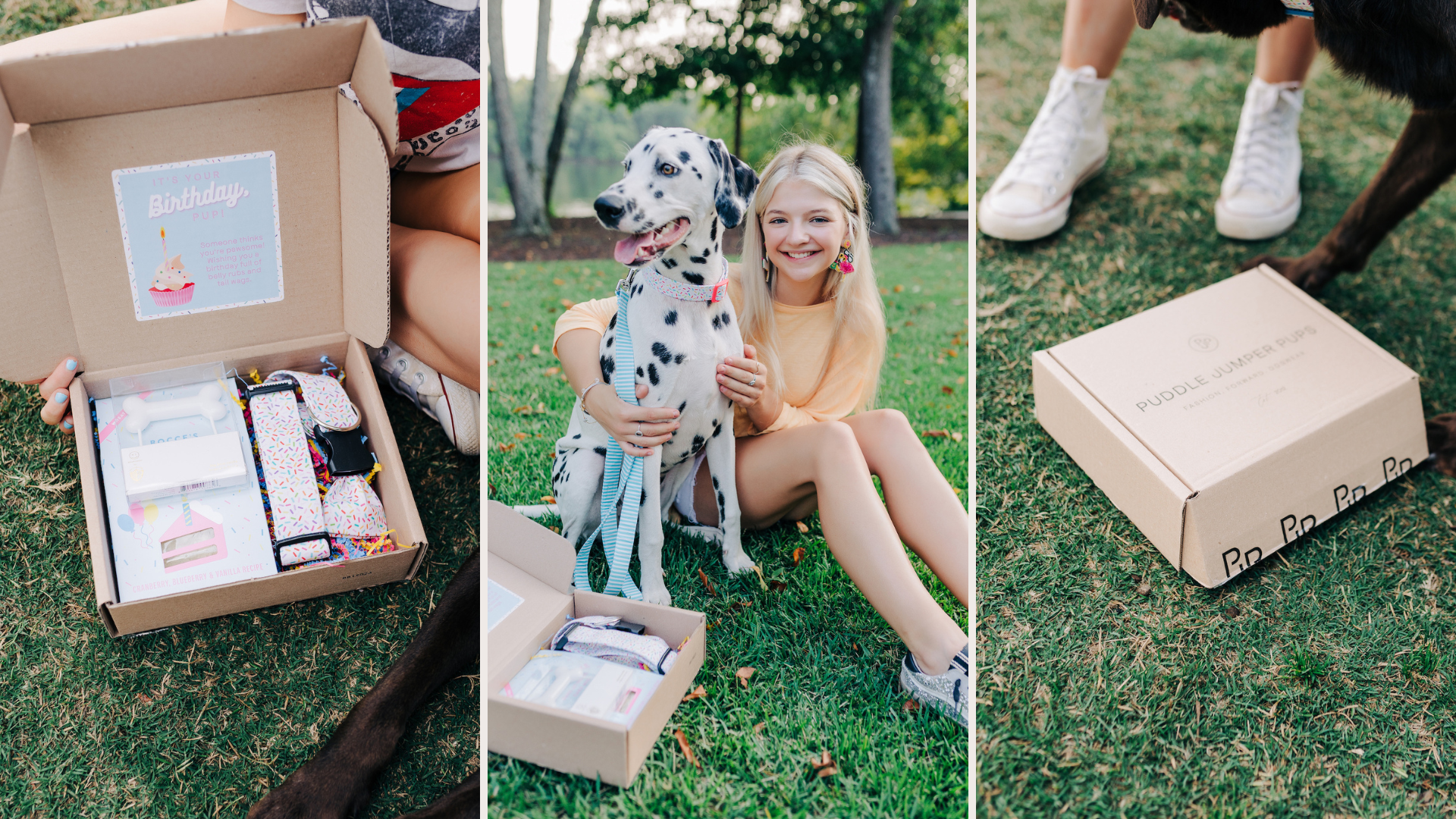 The Birthday Box! It's your birthday, Pup.
Order a special, curated boxed set for your pup or a loved one and ship it to them direct. Simply select gender, the size of collar and buckle color and you're ready to go!
The lucky puppy recipient will receive:
- A limited edition Sprinkles print collar & accessory
- A real ingredients, small batch birthday cake mix that's safe for dogs
- A classy, sassy doggy bone candle
-A sleek gift box box with a tail-wagging Happy Birthday sticker 
Birthday Box FAQs
What size collar does my dog need?

You can find all of our collar sizing info here.
I really like the Sprinkles fabric - can I special order other outfits?

No. The sprinkle fabric is exclusive to this box set at this time.
How quickly does the box ship?

Because of the handmade-to-order nature of the collars and accessories, birthday boxes take 3-6 business days to be completed before shipping.

All boxes ship from Grovetown, GA
How do I send it as a surprise to my puppy nephew?

We do not add any invoices or packing slips to the box so your identity can remain anonymous if you wish! Alternatively, we can add a customized note to your box upon request!
Can I include a custom message?

Absolutely! We can include a customize note upon request. Email us at info@puddlejumperpups.com or use the chat feature on our website. We are happy to help with this!